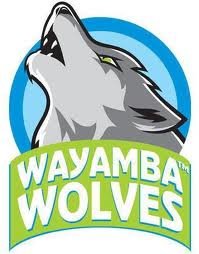 Wayamba Wolves cricket team is a first class cricket team based in Kurunegala that represents North Western Province. It draws cricketer from Sri Lanka Premier Trophy. They were the winners of all three seasons of Inter provincial Sri Lanka T20 Tournament. Also Wayamba Wolves became the champions of Inter Provincial Limited Overs Tournament along with Kandurata Kites in the 2007-2008 tournaments.
The Wayamba Wolves team competes for Inter Provincial First Class tournament, Inter Provincial Limited over Tournament and the Sri Lanka Premier T20 League matches. Its coach is Lanka de Silva.
The captain of Wayamba Wolves is Mahela Jayewardene. Its jersey color is green, blue and white and it was founded in 1990. Its home ground is Welagedara Stadium and its crowd capacity is 10,000. Its first class debut was against Ruhuna in 1990 at Galle International Stadium. Its Inter Provincial First Class Tournament wins is none, Inter Provincial Limited Over wins is 1 ( in joint partnership along with Kandurata ) and won all the T20 tournaments of 2007-2008, 2008-2009, 2009-2010 and Champion League's T20 none. This team has shown great performance in twenty-twenty and also shown its worth in First class and limited over tournaments.
Its team members are Mahela Jayewardene (captain), Ajantha Mendis and Theelan Samaraweera. They are the reason of the key success as they are really experienced cricketers playing for Wayamba team. The Wayamba Province cricket team participated in every tournament from the inaugural season to 1994-1995 seasons. After the revival of the tournament almost after nine years in 2003-2004 the team was excluded from the tournament. Then in 2001-2008 when the team participated again in the Inter provincial limited over tournament, they were able to win this tournament under the captaincy of Mahela Jayewardene.
The various matches for Wayamba Wolves that are to be conducted in the Sri Lanka Premier League of 2011:
Wayamba Wolves vs Uthura Oryxes, Wed Jul 20
Wayamba Wolves vs Uva Unicorns, Sat Jul 23
Wayamba Wolves vs Basnahira Bears, Mon Jul 25
Wayamba Wolves vs Nagenahira Nagas, Tue Jul 26
Wayamba Wolves vs Kandurata Kites, Fri Jul 29
Wayamba Wolves vs Ruhuna Rhinos, Sun Jul 31
And ultimately the Semi-Finals and Finals will be played. The matches would be broadcasted in all cricket devoted nations.