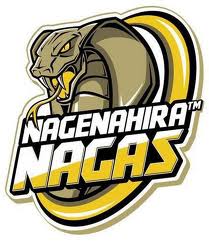 Nagenahira Nagas is one of the seven provincial teams that take part in Sri Lankan inter-provincial cricket tournament, representing eastern province in Sri Lankan premier league. It is founded in 2011.
This team is lead by Pakistan ex captain Shahid Afridi who have just taken retirement from all international cricket form. Shahid Afridi has served his team with more than 10 years, so Shahid Afridi has lots of experience. He has been a great all rounder for Pakistan almost for a decade and currently in 2011 world cup he was the leading wicket taker. So he is in great form that is a great advantage for Nagenahira Nagas. The captain Shahid Afridi is known by many names. He is a very aggressive player and is known for his short temper on the field. But the short temper never fails him; it energizes him even more to achieve the best for his team. He holds many astonishing records in the field of cricket such as the fastest century in history of cricket and taking most five day whole wickets in the recent World Cup 2011. He was the most deserving man of the tournament if Pakistan would have won the World Cup of 2011.
The various matches for Nagenahira Nagas that are to be conducted in the Sri Lanka Premier League of 2011:
Nagenahira Nagas vs Ruhuna Rhinos, Wed Jul 20
Nagenahira Nagas vs Kandurata Kites, Thu Jul 21
Nagenahira Nagas vs Basnahira Bears, Sun Jul 24
Nagenahira Nagas vs Wayamba Wolves, Tue Jul 26
Nagenahira Nagas vs Uva Unicorns, Fri Jul 29
Nagenahira Nagas vs Uthura Oryxes, Sun Jul 31
And ultimately the Semi-Finals and Finals will be played. The cricket war is yet to begin. The tournament has already got all its television rights sold out in Sri Lanka and these matches will be broadcasted in all the countries which are cricket lovers and on all the mediums.