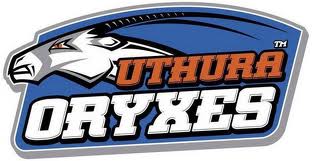 The number of teams that participate in Inter-Provincial Cricket Tournament of Sri Lanka is seven. The tournament will feature two more teams in the next three years. This tournament will be taking place in Colombo in R Premadasa Stadium and each team will have 16 to 18 players in total. Here teams representing almost all the provinces participate in the tournament and Uthura Oryxes is one amongst those seven teams and it represents the Northern Province. The other cricket team that participates in this tournament is Ruhuna that is based in Dambulla along with Uthura Oryxes. Uthura Oryxes has Rangiri Dambulla International Stadium as place to play its home games. Blue and yellow are the team colours and Daniel Vettori is the captain of the team currently.
Sri Lanka Premier League will soon be commencing in the month of July in the year 2011. The scheduled date for the start of the league is 19th July, 2011. Uthura Oryxes is one of those seven teams participating in the "Sri Lanka premier league twenty20". The other name given to this cricket team is Uturu-Meda.
The various matches for Uthura Oryxes that are to be conducted in the Sri Lanka Premier League of 2011:
Uthura Oryxes vs Wayamba Wolves, Wed Jul 20
Uthura Oryxes vs Ruhuna Rhinos, Sat Jul 23
Uthura Oryxes vs Uva Unicorns, Mon Jul 25
Uthura Oryxes vs Kandurata Kites, Tue Jul 26
Uthura Oryxes vs Basnahira Bears, Thu Jul 28
Uthura Oryxes vs Nagenahira Nagas, Sun Jul 31
And ultimately the Semi-Finals and Finals will be played.
The cricket war is yet to begin. The tournament has already got all its television rights sold out in Sri Lanka and these matches will be broadcasted in all the countries which are cricket lovers and on all the mediums. Let us just wait and watch that what is destined in the fate of these teams.