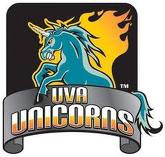 The top notch cricket team of Sri Lanka is Uva Unicorns that belongs to Uva Province. This team came into existence in the year 2004 and featured only once after it was established in the Inter- Provincial First Class Tournament in its 2003- 2004 season. Chaminda Vaas was the captain of the team at that time and it was decided that the team would return in 2011 for the Inter-Provincial Limited over Tournament of the term 2010-11.
In the Ten Sports Inter-Provincial Tournament of 2003-2004 there were only 4 matches played by the team Uva Unicorns and it happened to be the winner of one amongst the 4 matches played by it. It lost three matches that were played on 9th of January, 2003 against Western Province, on 24th of January, 2003 against Southern Province, and on 30th January, 2003 against Central Province. Uva Unicorns defeated a team known as Northern Central Province on 17th January, 2003. In all these matches, Chaminda Vaas was the captain of the team.
The team did no wonders in the Inter-Provincial Limited over Tournament of 2010-11 where it repeated the history by losing 3 matches and winning only 1. The similar records were made by the team six years before this tournament of 2010-2011. In this tournament it was defeated by teams Kandurata, Ruhuna and Basnahira and managed to defeat team Wayamba in only one match. Thilina Kandamby was the captain of this team in this tournament.
Now after these two tournaments it has been planned that this team will once more be seen participating Sri Lankan T20 Premier League of 2011 which will commence from 11th July, 2011 and will go on till 1st august, 2011. There will be 24 matches played overall by the participating teams and Uva Unicorns will be playing a total of 6 matches out of the destined 24 league matches. Home ground and also the team members will be declared during the tournament only. Everybody is keeping its fingers crossed now to see what wonders the team will do in the coming tournament of 2011.
The various matches for Uva Unicorns that are to be conducted in the Sri Lanka Premier League of 2011:
Uva Unicorns vs Basnahira Bears, Thu Jul 21
Uva Unicorns vs Wayamba Wolves, Sat Jul 23
Uva Unicorns vs Uthura Oryxes, Mon Jul 25
Uva Unicorns vs Ruhuna Rhinos, Thu Jul 28
Uva Unicorns vs Nagenahira Nagas, Fri Jul 29
Uva Unicorns vs Kandurata Kites, Sat Jul 30
And ultimately the Semi-Finals and Finals will be played. The matches would be broadcasted in all cricket devoted nations.